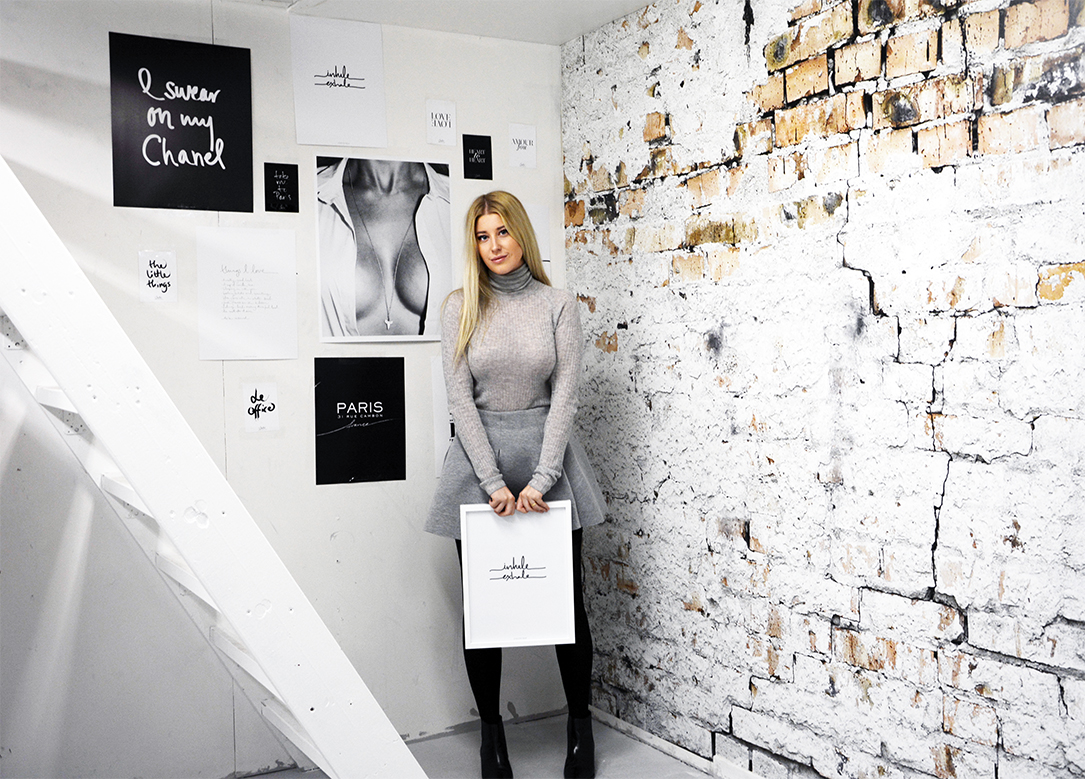 Sealoe launched in the fall of 2013 and the focus was on creating and selling fashionable art prints to a reasonable price.
I wanted the brand to feel like the model IT girl you see on the catwalk.
A sort of
interior design brand version
of Cara Delevingne or Kate Moss. I visualized a interior and design brand that was
cool and yet relatable. With a lot of edge.
I lived in Sydney when I got this idea and I got encouraged to pursue it. I moved back home to
Sweden and within a few weeks the design process started on my parents couch.
I had our 10 year old dog in my lap and he really wanted to go outside and play and I was in a hurry to come up with a cool name for the shop.
He was howling and becoming really restless (annoying) and I was just about to register a name and I figured if I think it sucks later I could always change it.

I chose Sealoe in a hurry and it means "Soul" in Sapmi and I always wanted to get a tattoo of it, but figured I'll just use that for a while.
And I get a lot of questions how I pronounce it.. And no, I don't say "Cee-Lo" more "Se-ah-lo-e". Fun fact huh. I decided to keep it.
I really like it and it stuck fast for the customers so it's staying haha.
Today we (we're 3 at the moment) sell more than just art prints. The fun thing with Sealoe is that I never ever want to be limited with
"We don't sell that" or "We don't do that".. There is no such thing.

We go where the brand goes.
And with what our customers want and would like to see in the assortment.
We ship and sell our items worldwide. We've sold to Ghana, Maldives, Peru, Saudi Arabia and Cambodia to name a
few places where the packages had to travel faaaar before reaching a Sealoe customer.
Today our HQ features our office and warehouse in Umeå, Sweden.
Madelen
CEO / Founder Sealoe.se